We are proud to be considered as one of the leading specialized inbound land operators in Mongolia. We are the ground handling agent for major travel agencies from USA, Holland, Germany, France, Italy, Hong Kong, Singapore and other parts of the World. Beside ground tours, we offer all kind of incentive and custom tours for business conference and technical visits in Mongolia. With office in Ulaanbaatar, our experienced and dedicated team has extensive knowledge and offer real value and flexibility with first-hand experience. We sincerely hope that you will find out more about us and please feel free to contact us, as we are here to create a memorable program for you and your clients. Our tours are based on individual needs and special interests of customers. We are looking forward to providing you a great experience. We offer our customers amounts choice of:
- Cultural tours - Natural tours - Adventure tours - Fixed festivals tour
- Hiking and trekking tours - Riding tours /Camel & horse/ - Nomadic tours - Discovery tours
- Short and Day tours - Photographic tours - Family tours - Honeymoon and wedding tours
We are looking forward to providing you a great experience with us.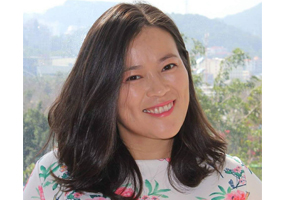 Founder and General director
Muugii-Munkhtogtokh.B
However, she graduated from Mongolian University of Science and Technology she found her real inspiration from her early student time. From that time she started to work in Mongolian tourism depart since 2006. After her well experience of guiding to visitors, organizing tours and marketing for 10 years she established the company. Now she is responsible for marketing and web developer of the company. Also she direct contact to clients and partners.
Language:
- English
- Italian e-mail: info@traveltonomads.com
---
Products manager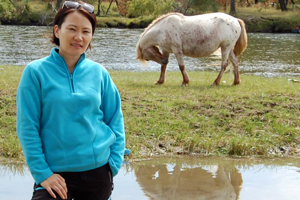 Chantsaa - Chantsaldulam.A
Chantsaa has gained limitless experience during her work in tourism since 2000. She has handled amount of successful works during her tourism with her well experience. She supervises all the company staffs and controls all confirmed arrivals and tour schedules. She proves the best quality of our tours as well as real satisfaction of clients.
Language:
- English
- Chinese e-mail: products@traveltonomads.com
---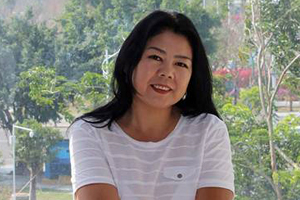 Reservation Manager & Finance
Erka - Erdenejargal
Suvdaa has worked in the tourism industry around 20 years. She obtained huge experience during her work and each piece of work is in her hand. She works in our office as our Reservations Manager where is she diligently books all of the ger camps, transport and flight that make your Mongolian experience possible. Also she is responsible for monitoring and recording the financial affairs of the company.
e-mail: reservations@traveltonomads.com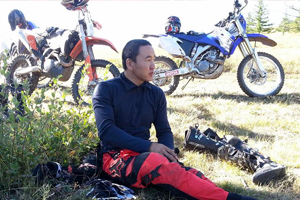 Logistic manager & Motorbike tour guide
Saka - Saruul Ochir
He was graduated from Mongolian University of Science and Technology. His favorite hobby is riding motorbike in the mountain and he joined to our company from 2014. He manages company gears logistic and travel equipment. He is also well experienced mountain and motorbike guide and he already leaded many of motorbike tours in eastern and western Mongolia. He speaks good English.
e-mail: bike@traveltonomads.com
---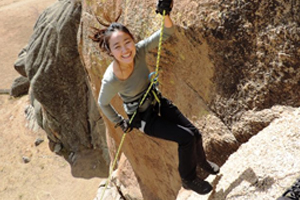 Tour manager & mountain guide
Ariunaa
Ariunaa started her career as a tour guide after her graduation in Italian Institute in China. She updated her skill and knowledge about language and market features by studying in Taiwan. The untouched nature and wilderness had always been enthusiastic and full of energy for her. Her favorite hobby is mountain climbing and already made much success from state competitions of climbing. She is one of the best tour guides and leads our mountain climbing tours. She takes care about climbers' safety and comfort conditions. e-mail: sales@traveltonomads.com
---
TOUR GUIDES
We have an amazing and good experienced English and other language speaking local Mongolian tour guides. The most of them have worked with us from established time. Each tour leaded by each tour guide who speaks same as travelers speak language. We take all security precautions to make your trip safe, enjoyable and the experience of a lifetime. We always make training to improve tour guides' skills based on our clients feedback.